CARS Catalyzes Cultural Community

---
Michael Sigman writes about CARS' amazing history of cultivating community and culture throughout Los Angeles.
CicLAvia — Reflections on its Disruptive Power 10 Years After

---
President Aaron Paley reflects on how far we have yet to go in order to achieve safe and equitable streets for Angelenos all year long.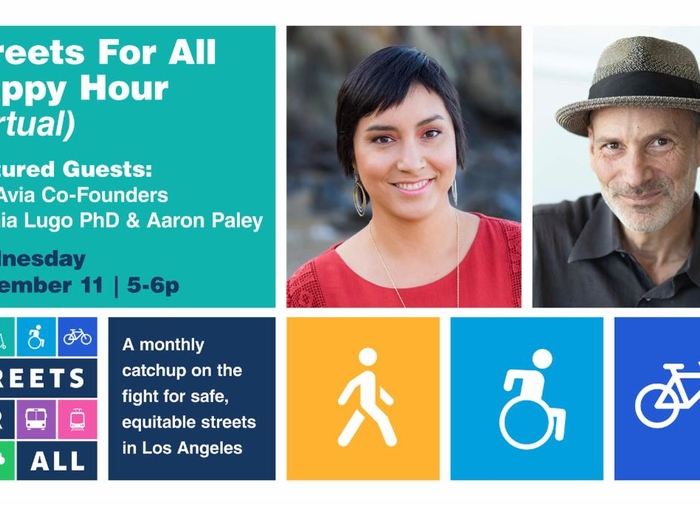 Streets for All Happy Hour

---
 Streets For All Happy Hour hosted a discussion with two of the founders of CicLAvia, Adonia Lugo, PhD and Aaron Paley.
Two Days of Culinary Experiences at 4th Annual Delicious Little Tokyo

---
Go Little Tokyo's fourth annual Delicious Little Tokyo returns to Downtown Los Angeles' favorite foodie neighborhood for two days of food tasting...
4th Annual Delicious Little Tokyo This Saturday and Sunday in Downtown L.A.

---
Go Little Tokyo for two days of delicious food harvested from the streets of Little Tokyo! Delicious Little Tokyo invites all foodies to experien...
Renew Beach Boulevard Coalition Announces Meet on Beach Fest

---
Beach Boulevard stretches about 20 miles from the hills of La Habra to the sands of Huntington Beach. It crosses seven cities (as well as Midway ...
Snøhetta reveals a Honolulu arts complex sculpted by water

---
The Oslo- and New York-based Snøhetta have unveiled their master plan for the historic Neal S. Blaisdell Center in Honolulu, Hawaii, a major arts...
Twice As Nice: ARTsea Returns to Mother's Beach

---
You could say this year's ARTsea is making up for lost time. After bursting onto the scene in the summer of 2017, the public arts festival took a...
Getty Family Festival Over the Years

---
The Getty Family Festivals started even before the Getty Center in Brentwood was built. Back in 1995 when there was only the Villa, CARS was aske...
Community Arts Resources (CARS)
30 Years Ago
---
Community Arts Resources (CARS) has a long history with Los Angeles and Southern California. Co-founders Katie Bergin...
Review: The L.A. Phil and CicLAvia brought the city together for a game-changing street party

---
At 8:30 a.m Sunday morning, more than a thousand pedestrians, bicyclists, musicians, politicians and a marching band were assembled downtown on G...
Delicious Little Tokyo Is an Inside Look at the Neighborhood's Fascinating Culinary Heritage

---
Food festivals pop up almost every weekend in Los Angeles, but Delicious Little Tokyo sets itself apart. Midori Mizuhara, director of Go Little T...
A Curator "Visits" the Getty

---
A curator's best day on the job involves jousting, theater, armor—and a chance to see people enjoying the museum together.
Glow Art Festival Illuminates a Beach

---
SANTA MONICA, Calif. — It took an entire week for Janet Echelman — along with a team that included a composer, landscape architects, lighting tec...
The Angeleno Who Got CicLAvia Rolling Doesn't Just Produce Festivals; He Aims to Reshape L.A.

---
Inspiration can be fleeting in a metropolis with the landmass of several major cities combined and demographic diversity of hemispheric proportio...
Why Letting Thousands of People Take Over the Streets Is a Good Idea

---
On a recent afternoon, the Second Street Tunnel in downtown Los Angeles was not jammed with noxious, idling cars. Instead, hundreds of bicyclists...
CARS Catalyzes Cultural Community

---
Aaron Paley and Katie Bergin have been catalyzing community in Los Angeles together for nearly three decades. They first got to know each other a...