Getty Family Festival Over the Years
May 10, 2019
---
The Getty Family Festivals started even before the Getty Center in Brentwood was built. Back in 1995 when there was only the Villa, CARS was asked to design a series of small family festivals to celebrate the Armenian, Jewish and Persian cultures through a festival that would somehow attract all three communities to the villa for an exhibition on medieval Isfahan in what is now Iran. The following year, our ties with the Getty Museum blossomed when CARS was selected to produce the community celebrations to open the Getty Center in Brentwood. 
Our charge was to create a relationship between the Getty's collections and the diverse communities of Los Angeles. The Getty wanted us to ensure that its place on top of the hill would allow it to reach all the peoples of the region instead of becoming a barrier to entry. Through meaningful programming that allowed Angelenos to see themselves in the festivals and in the Museum's art, CARS enabled the public spaces of the Getty Center to become the town square for Los Angeles. As Harold Williams, then President of the Getty Trust told us, "You've brought our vision to life!"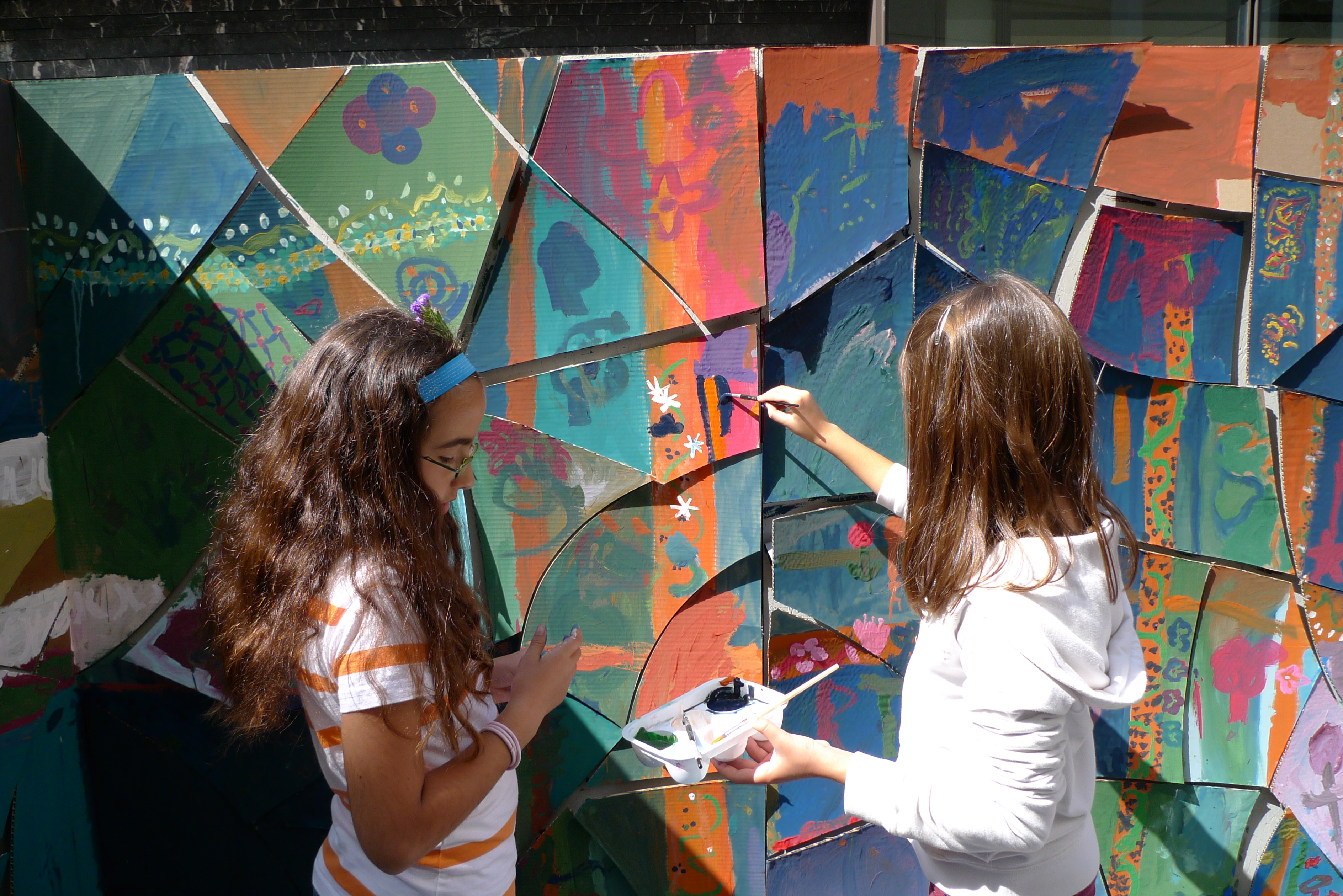 Twenty-two years, half a million people and 95 festivals later (74 at the Center and 21 at the Villa), CARS is still bringing Los Angeles up the hill, or to Pacific Palisades, to experience the beauty and diversity of the Getty and its collections. The Getty Family Festivals were named by LA Parent as the best family festival two years in a row and have been featured in local, national and international press.
Each festival is still uniquely tailored to a specific exhibition and we respond with programming drawn from the richness of LA's cultural scene. We always hope to create new avenues of appreciation for the work on display through the programming that we present on the outdoor stage (music and dance), in the Getty's Lecture Hall (storytelling and theater), and throughout the Getty's plazas and courtyards (interactive workshops and site-specific installations). Each festival is different and each is a new opportunity to experience the wonder and beauty of art in a setting that has become famous the world over.
--
Join us for the next Getty Family Festival celebrating The Book of Beasts: The Bestiary in the Medieval World
Date: Saturday, June 15, 2019
Time: 10:00 a.m.–6:00 p.m.
Admission: Free; no ticket required.

Lions and tigers and bears and...unicorns and bearded dragons – OH MY! Find delight and wonder in fantastic animals, real and imagined, who will roam the Getty inspired by the exhibition The Book of Beasts: The Bestiary in the Medieval World. Become a winged, hoofed, or scaled animal yourself through hands-on demonstrations, performances and workshops. Whether you prefer real or fanciful creatures, there's something for everyone to enjoy at this beastly festival!